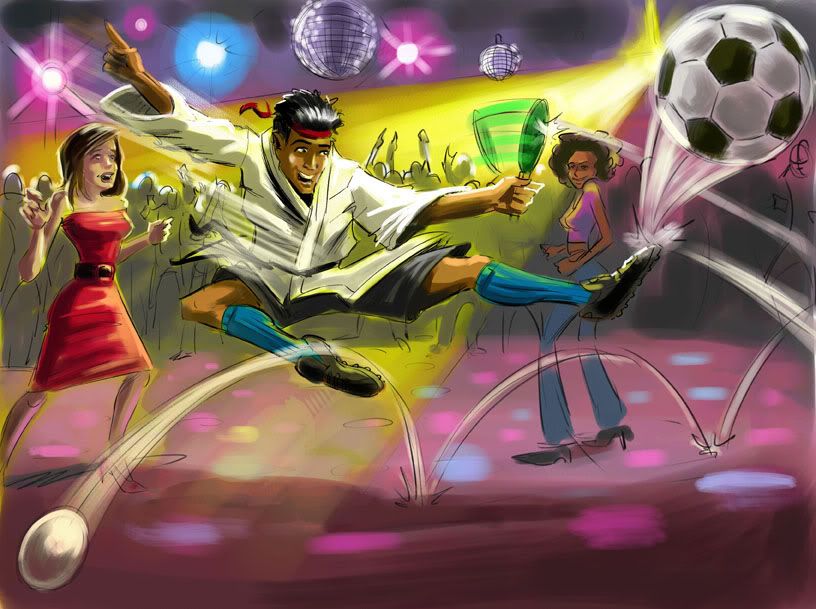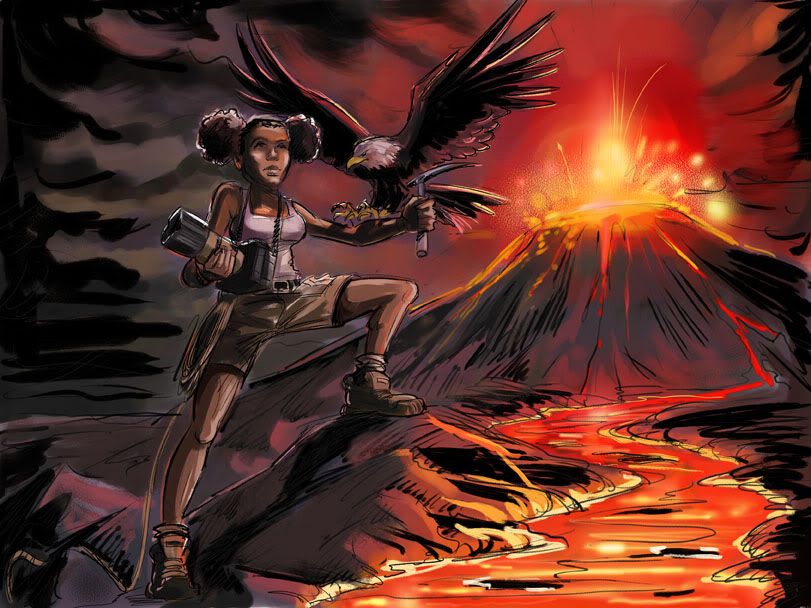 A few old pencil sketches I revisited recently to test some quick colour rendering techniques. They were originally produced for
St Mary's University College
, Twickenham. The College was working on a presentation for it's 'widening participation scheme' . This was aimed at groups of secondary school pupils who may not have thought of going into higher education.
The pupils were given four fictional characters of their own age, with varying interests and asked to match them with suitable HE courses. So for instance, above is Sonia, who wants to do a degree in geology or something similar and has a passion for volcanoes (!?). Her interests include conservation and wildlife, and rock climbing. She would like to be able to have a year abroad as part of the course, maybe in the USA.
It was a lot of fun coming up with unlikely scenarios in which visual references to all these interests and hobbies might fit, and as I remember the presentation was a big success. Maybe they should have done a follow up session a few years later to determine whether graduate Sonia and co go in for a career in fast food, retail assistance, call centres or professional charity fundraising.